Definition
Electronic Mail, also known as Email, is among the most preferred and popular modes of communication. It enables us to keep in touch with almost everyone across the world. One of the major revolutions of the Internet is the email facility. The email has indeed connected the whole world and has made letters more convenient.
Email is operated through some specific system that includes certain programs and protocols. It helps the users in creating, receiving, and transmitting a formatted message.
In the beginning, email often used for professional and business functions, but now it has become an essential part of most people's personal life. In order to enjoy the unique benefits of email, it is important to own an email server.
An email server can be defined as a computerized program or a set of programs, which transmit the email from the user's computer to the receiving end. People can easily access the majority of these emails. Whereas, some of them are specialized in different styles for business or company's purpose. This kind of email service has restrictions and specifications.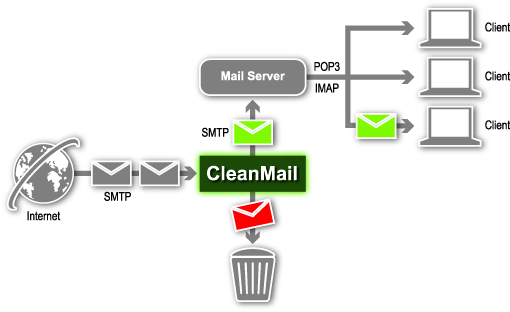 Email Server Current Situation
Almost every individual, irrespective of race, age, sex, and location uses the service of email for corresponding. The correspondence can either be done regularly or occasionally. This will depend upon the requirements of the user. Many are of the opinion that the Internet has actually contributed to the rise in the popularity of email. But another view believes that the availability and the ease of access are the sole reason for the popularity of the email.
Nevertheless, nobody can enjoy the service of email without the help of the Internet. The Internet helps the user to make their personal email id. Thus, users can have the access to the unlimited resource in regards to the numerous mail servers, which caters to the need of the clients.
They mostly come with a huge number of services that include a limitless storage space of the mailbox. Email servers also can protect your account from viruses or SPAM. It has the ability to control junk mails and has the filter content.
Best 6 Free Email Server
Gmail; Yahoo; Hotmail; Outlook; AOL; iCloud Mail
Though most of us communicate with our friends, families via SNS, like Facebook, Instagram, Snapchat, or iMessage, etc., email transmission still plays a vital role in our daily life. Not only for business and school internal connection but also it is a channel for us to send holiday blessings.