Are you looking for a tool to check email address validation for real-time verification? Or do you worry about how can you check the bulk email list in a short time? Or even, are you feeling anxious to find an email checker that will cost too much?
If you have these troubles up above, this article will help you to solve them. Let's get to learn how to check email addresses valid now.
Email Checker Online Tools
If you want to check the validity of a single email address or bulk email list, the first thing you consider that might be an email checker. This thought is quite correct. Most of us do not know the technology, but we can ask for help with Google. In fact, Google can google anything you want.
After we google "email checker online", it will show the following results.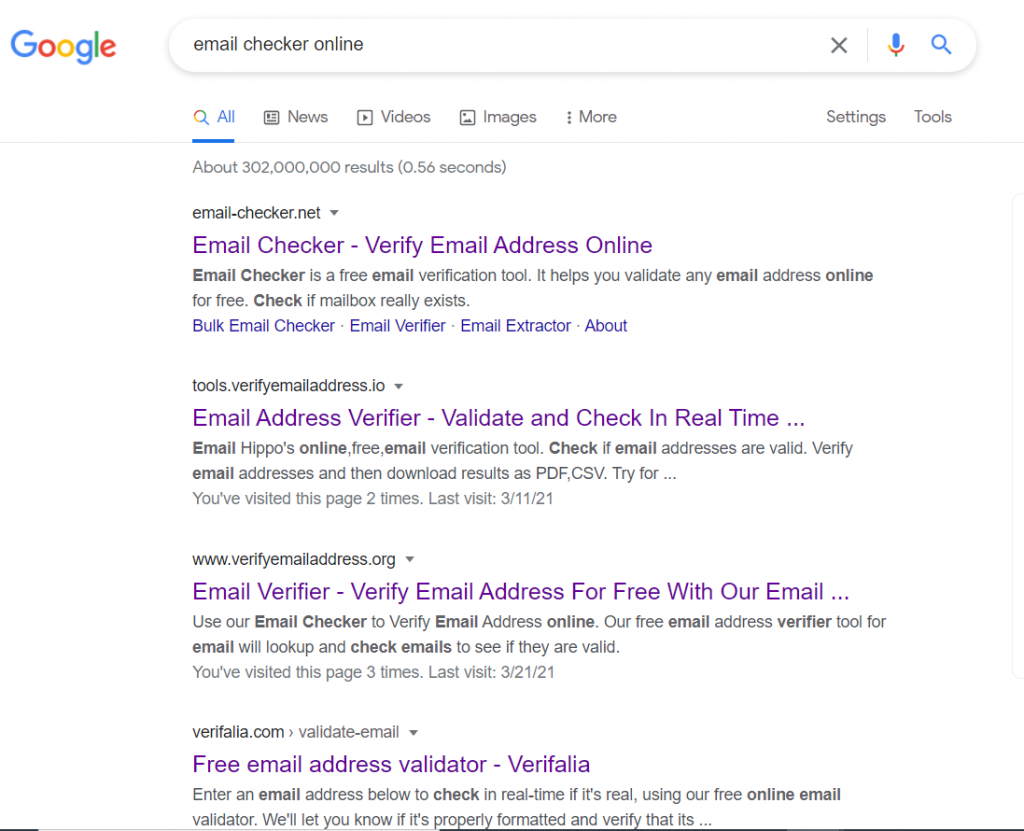 Search results are various and complicated. We need to compare and pick the best suitable one for our personal use. If your business just start, and you do not have too many email list to be verified, Email Verifier Online will be a good choice.
How to Launch A Bulk Email Checker Online
User Guide
Following is the specific instruction on how to use bulk email checker online tool.
1. Have a free account on Email Verifier Online
The first thing you begin to use the tool is to have a free account.
You need to find the button "Register" on the navigator. And then you fill in your basic information to obtain a free account.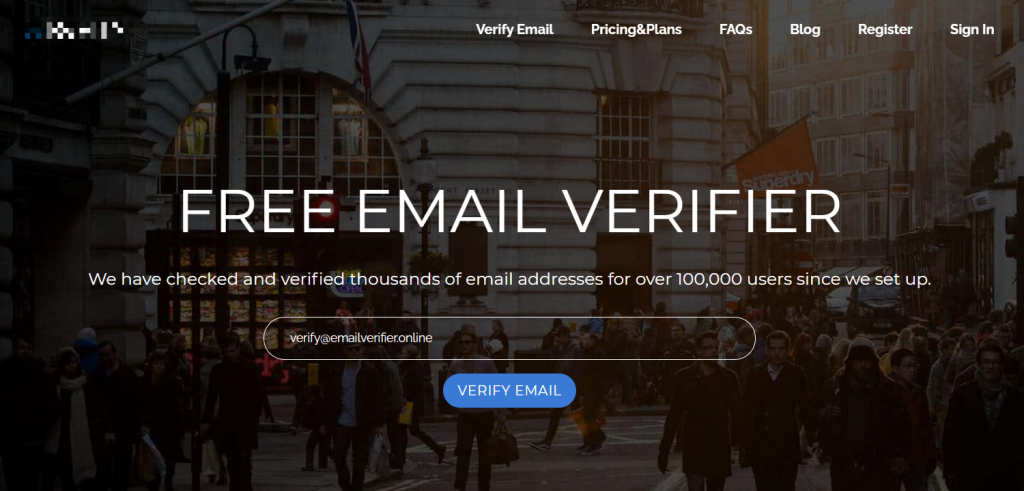 Please don't forget to activate your account before you log in to the web. The activation email will be sent to the email address you left while you registered. If you cannot find it in the inbox, please check it in the spam filter. Don't worry. The email does not collect any private information. It is only for account activation.
2. Upload your email list file
Make sure to create a .csv file containing all the email addresses you want to verify. This file should have one column with one email address per line.
Note: Email Verifier Online system has already prepared the sample.csv for your information.
To upload your file:
Click Select a file.
Choose the .csv file you want to use for the bulk email verification.
You can also drag and drop your file directly on the web page.
3. Download and analyze the result
Click the Upload button to process your file. The verification may take up to a few hours, depending on the number of emails in the file.
After your emails have been verified, you will see an overview of the results: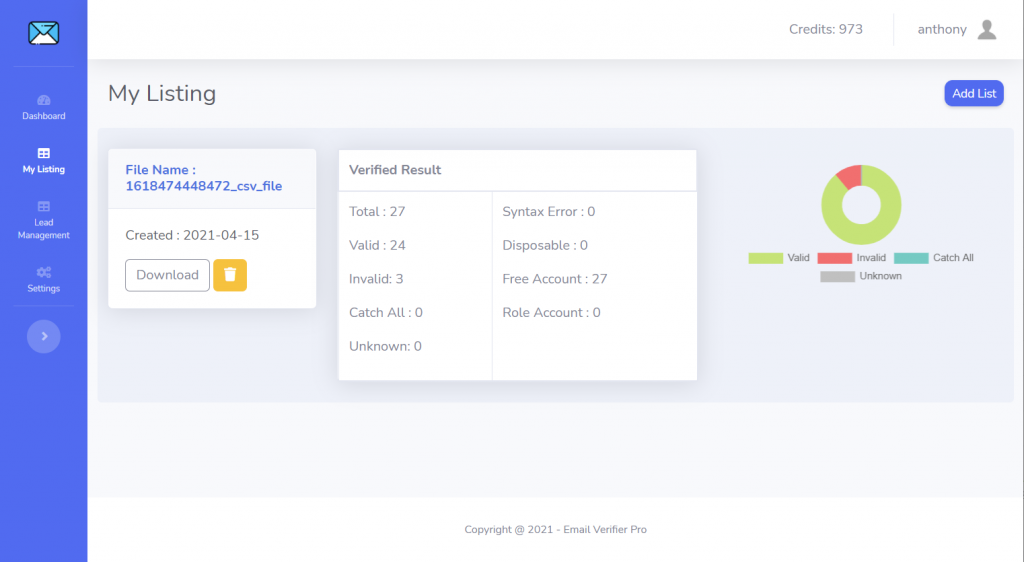 Want to know the description of each value? Click and to learn here. >>See specific value description?
In Conclusion
The Bulk Email Checker service performs multiple checks on an email address to verify its deliverability. First, it validates the format and makes sure it is not a temporary address or webmail. Next, the system contacts the mail server (without sending any email) to ensure that there is indeed an email box for the requested address.
Create a Free Account to obtain 1,000 credits using-free.