If you're running a real enterprise, email is still the most effective way to reach out to people who may have an interest in your product or the ones who have already shown such interest in your product or site.
More than 34% of people still rely on emails for marketing and sales, which brings it close to 2.5 billion people. However, the foremost requirement for successful marketing through emails is to have a strong email list which can lead a high conversion rate.
A large number of email list cleaning services exist in the market. And all of these tools may make you confused. In the following, this article will show you how to choose an email verifier which can boost your email marketing effect.
Why Email Verification is a big deal?
Email verification is a process that checks those email addresses that belong to a real person. You might have received a mail delivery failure message from the undeliverable ones. This happens when your email hits an invalid or inactive email address. When you send emails to invalid email addresses, your sender reputation will have a risk notice and the email server will restrict your email account.
Why choose online email verification service but not downloaded software?
Online Email Verifier is an evolving and comprehensive platform that is considered better than downloadable software. Some of the advantages of online verification service over downloadable email list cleaning software are highlighted below:
Price– No huge costs of hardware or any other capital expenditure.
No Device Requirement: People can use online email verifier anywhere and any device they want. There are only two conditions-one is network, and the other is a browser.
Less Space Consumption: Email verification software occupies a lot of space on your device which is not the case in the case of an online email verifier.
High Security: Online email verifier offers great security. As the data stored in the system, it is accessible easily even if something happens to your computer.
Easily Manageable: Simple and user-friendly which makes users enjoy a basic user interface without any requirement for installation.
How do we choose an Email Verifier?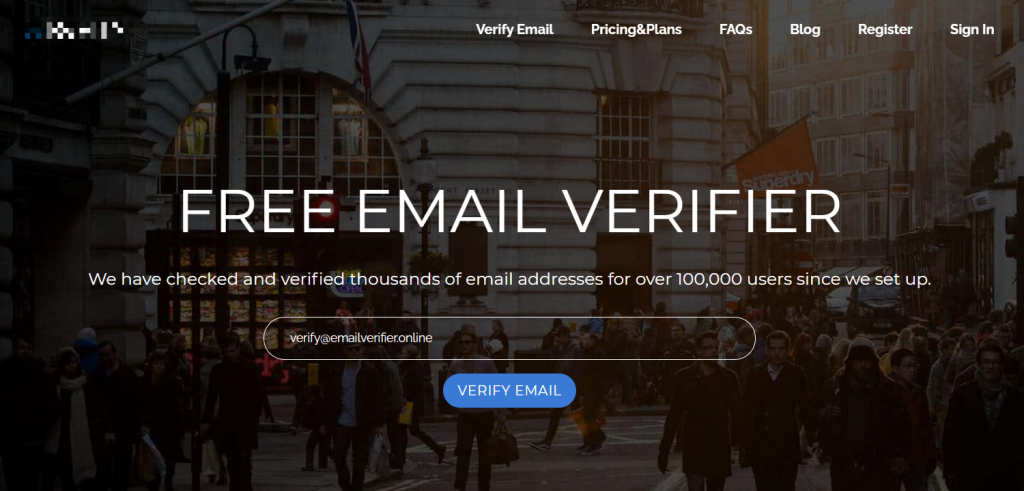 There are a big number of email verification tools available in the market. You might find a difference in the result which arises due to the difference in the verification steps considered by respective tools. Before choosing a specific tool, you should ensure that the following requirements are included:
Accuracy
Verification time
Pricing
Data protection
Customer care
Bulk verification
Real-time verification
>>Comparison of top 6 of best online email verifier.
In Conclusion
Cloud storage is a trend in today's world. Online Email Verifier is just using this technology. All things online make products more accessible and store data permanently. Try our online email verifier for free right now!