Check Gmail account validity is one of the best ways to decrease the email bounce rate and improve your domain reputation. Use a free email checker to verify your Gmail account.
When sending marketing, promotional or business-to-business emails, are you usually bothered by high email bounce rates? Do you want to make sure that the address is legitimate and that customers can receive your message? Instead of waiting for the dreaded "MAILER-DAEMON" email to appear in your inbox, you can take advantage of free online tools. They offer ID checking tools for Gmail and several other email hosts. Using multiple ID verification tools will ensure that the verification is correct and that you are updating your address book correctly.
This article will introduce 3 free email real-time checkers for your reference.
---
#Email Verifier Online
Email Verifier Online is a totally online free email checker. This web service supports real-time email address verification and bulk email list checking. It can check Gmail, Yahoo, Outlook, and other popular email service providers.
How to Real-time Verify Gmail Account
#1 Home Page Real-Time Check
Enter the Email Verifier Online home page, and find the search box below. Then enter the Gmail account, and click the button below "Verify Email".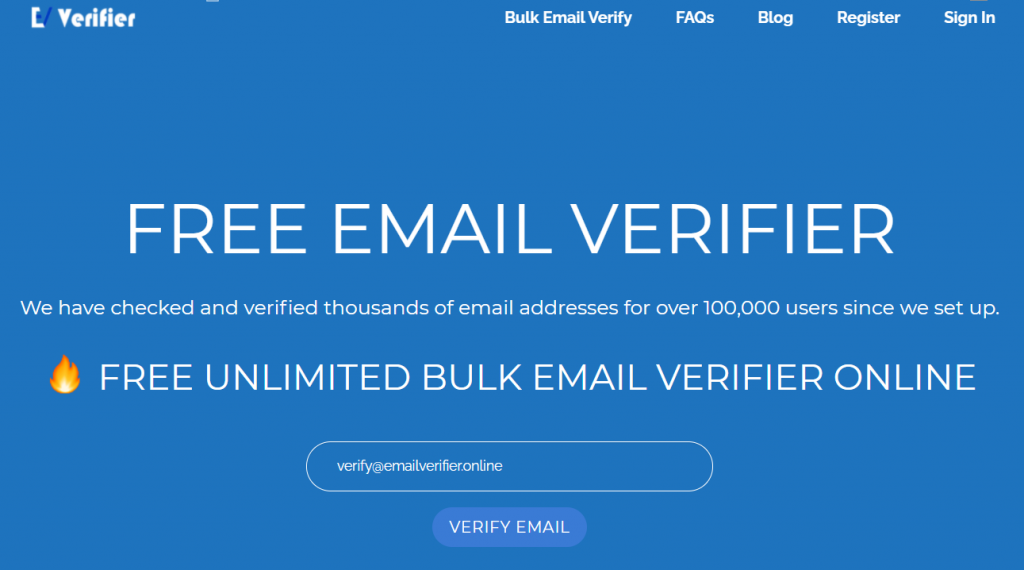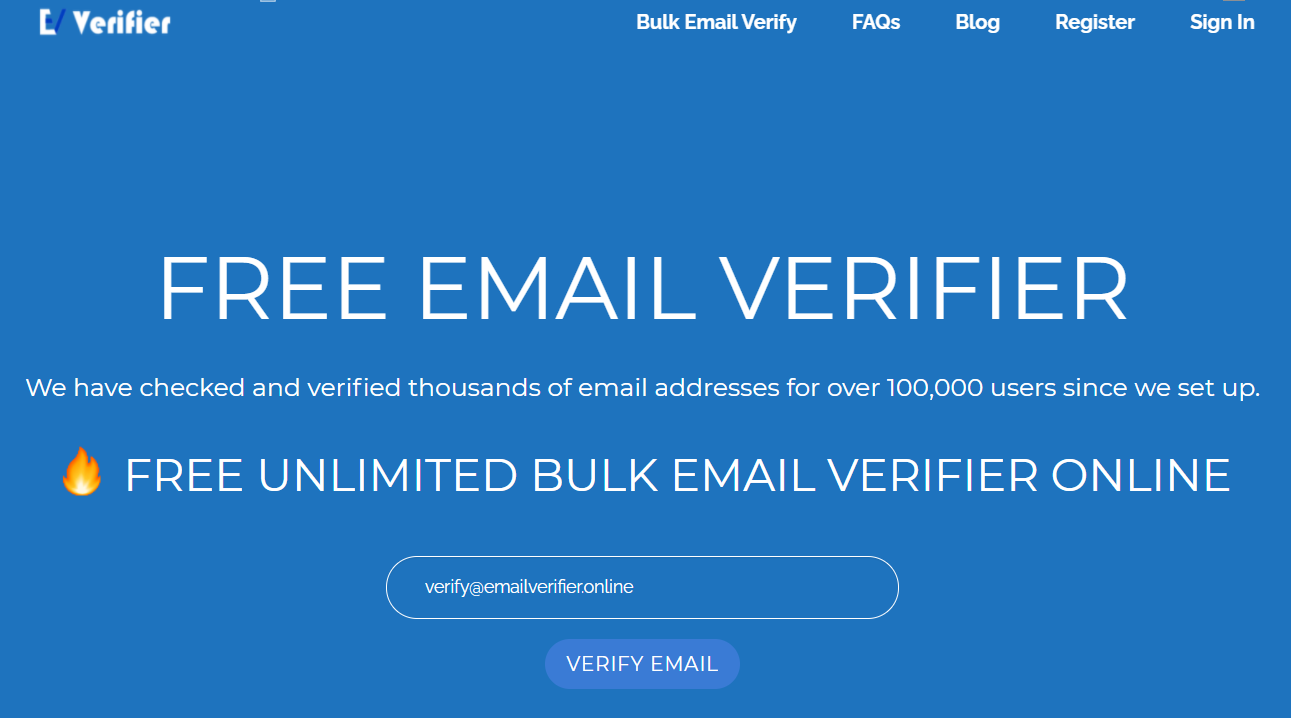 After, you will receive a notice like this "emailverifier.online says Verify Valid". It means the Gmail account is available. If the account is invalid, the notice will say "emailverifier.online says Verify invalid".

#2 Dashboard Real-Time Check
The second way to check your Gmail account for real-time checking is to log in to Email Verifier Online and go to the dashboard. Find the button "Quick Validation". It allows you to enter more than one email address's validity. It is suitable for those who have bunches of email addresses.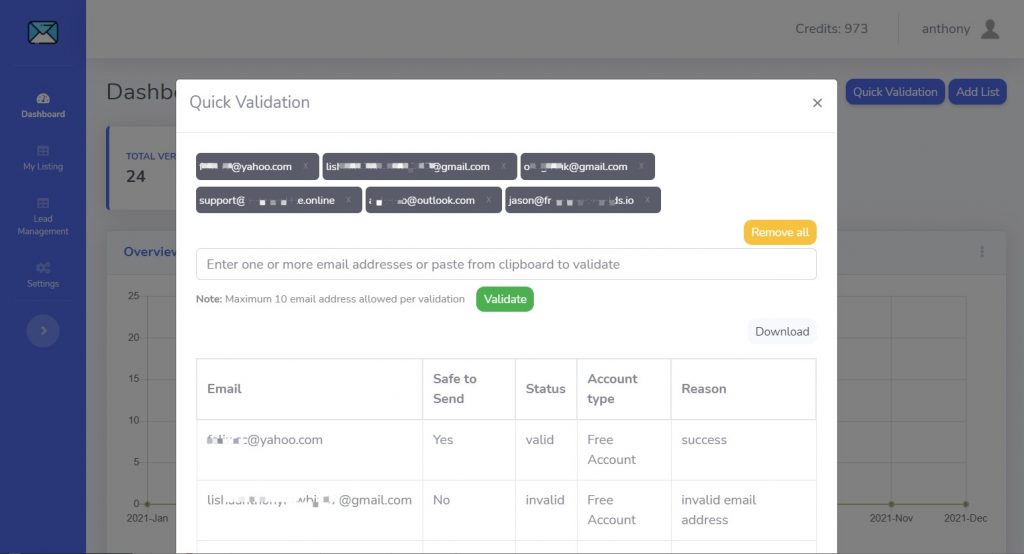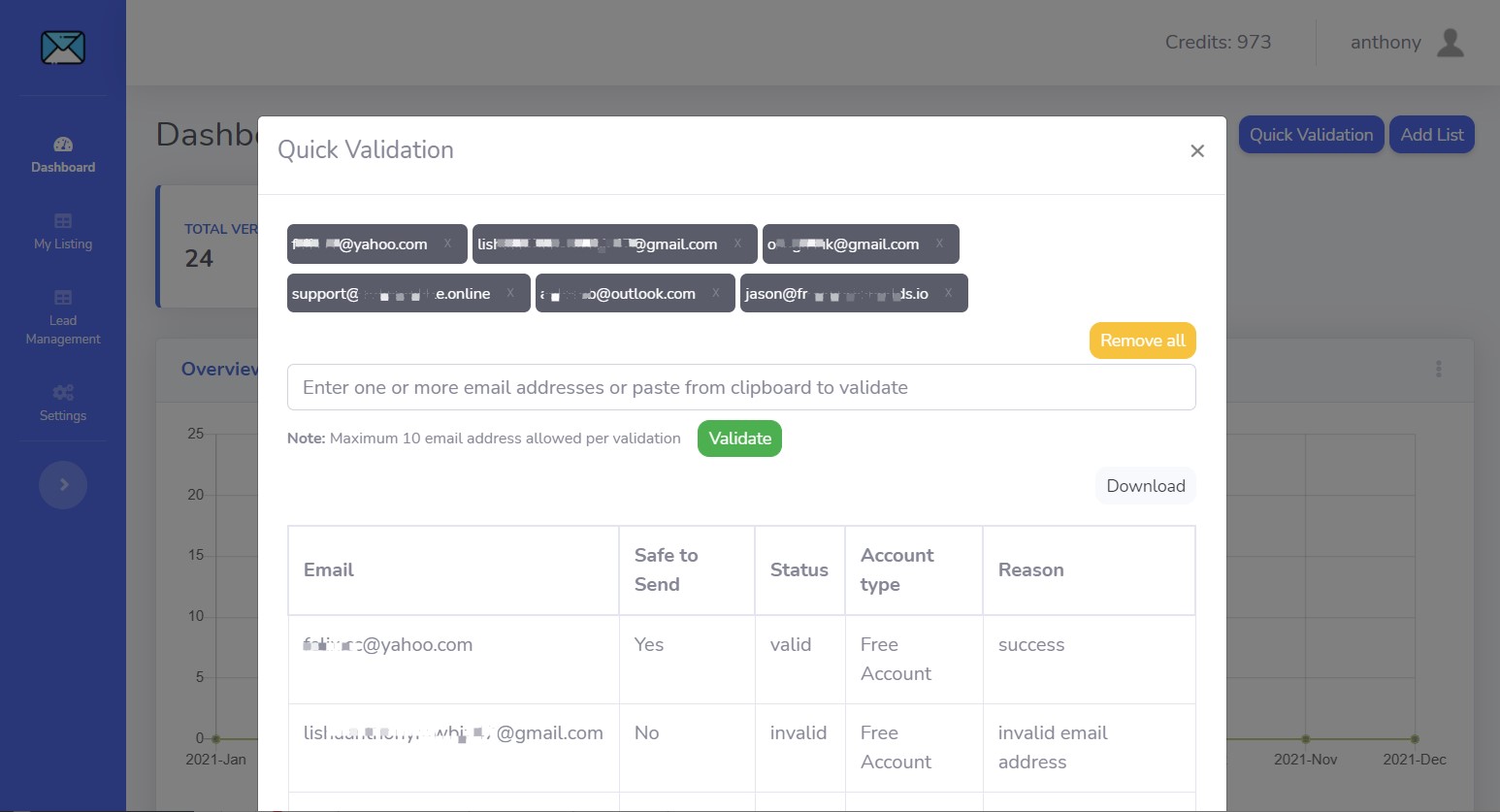 #Email Checker
Email Checker is also a free email checker. It supports single email address checking. And it also has the email verifier API. But it doesn't have a bulk email list checking. Another problem is that this web service has many ads. This will annoy you to some extent.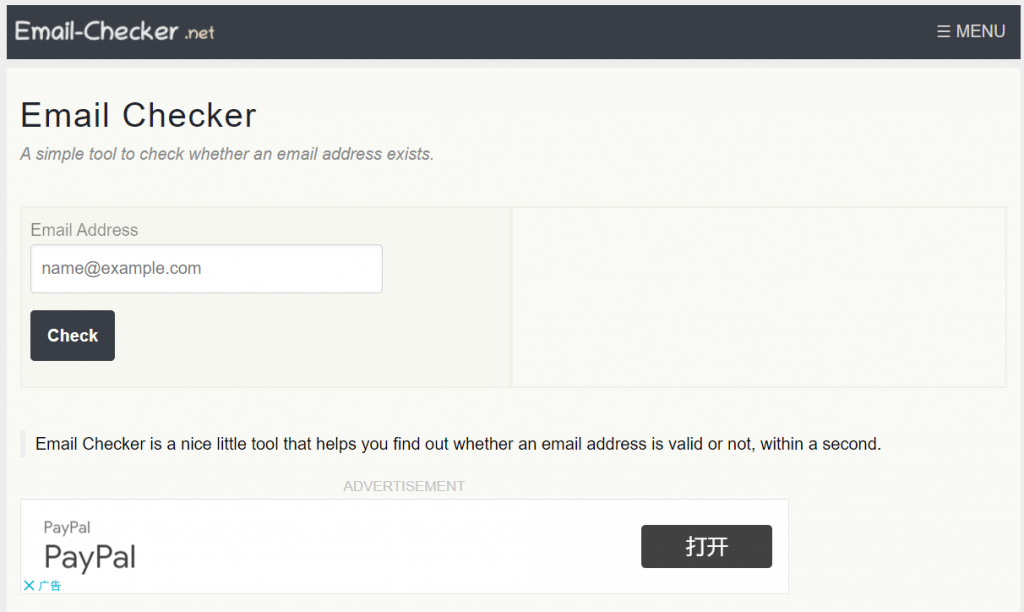 Email Checker is quite easy to use as Email Verifier Online. You only need to enter your Gmail account into the checking box, and then click the button "Check".
#Verifyemailaddress.org
Verifyemailaddress.org is another web service that can free check email addresses. It allows users to input the email address to check validation. This free email checker also has the problem as the Email Checker that the page fulls of lots of ads. This really irritates people sometimes.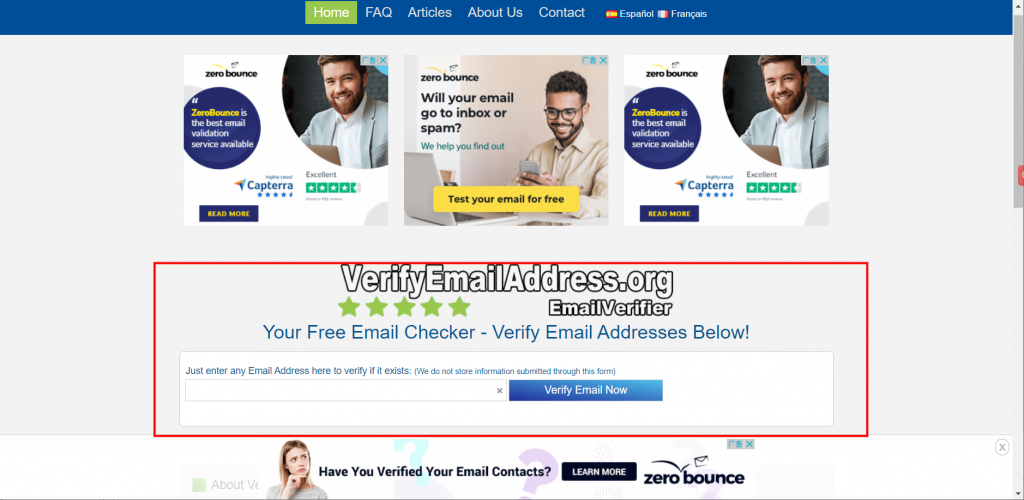 In conclusion
Briefly, there are so many free email checkers in the market. But choosing one that has high accuracy without lots of ads may make you a good user experience. Email Verifier Online has unlimited free email addresses checking credits. You can have a try and decide whether mark it as your bookmark tool or not.